A generation is lost to us... with this having happened this weekend, I urge all of you to speak to those you know that are... older... and get them to share their stories with you. Record, video tape, write down their stories and preserve them. Share them in blogs, on youtube, anywhere... just preserve their stories.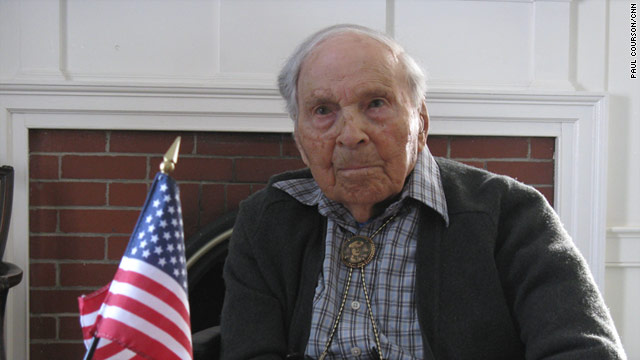 Washington (CNN) -- Frank Buckles, the last U.S. World War I veteran, has died, a spokesman for his family said Sunday. He was 110.

Buckles "died peacefully in his home of natural causes" early Sunday morning, the family said in a statement sent to CNN late Sunday by spokesman David DeJonge.

Buckles marked his 110th birthday on February 1, but his family had earlier told CNN he had slowed considerably since last fall, according his daughter Susannah Buckles Flanagan, who lives at the family home near Charles Town, West Virginia.

Buckles, who served as a U.S. Army ambulance driver in Europe during what became known as the "Great War," rose to the rank of corporal before the war ended. He came to prominence in recent years, in part because of the work of DeJonge, a Michigan portrait photographer who had undertaken a project to document the last surviving veterans of that war.
See the rest HERE