If we are doing stuff like this now, I wonder how incredible our expirements will be in 20, 50, 100, 1000 years?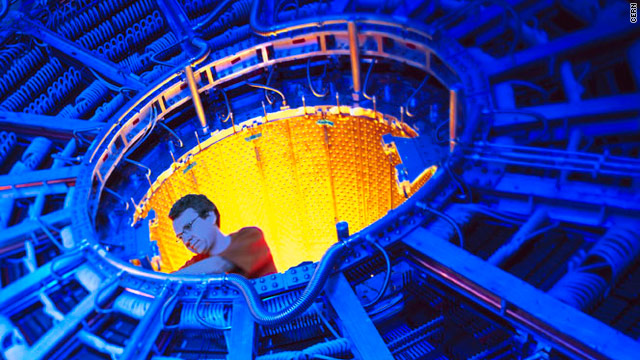 You've probably heard about the $10 billion particle-smashing machine underneath the border between France and Switzerland. To refresh, it's called the Large Hadron Collider, and its mission is to collide matter at unprecedented speeds and energies to figure out what our universe is made of and how it came to be.

In Washington on Sunday, I sat down with Yves Schutz of the European Organization for Nuclear Research (CERN). Schutz is a scientist with ALICE, an experiment designed to examine what the universe was like immediately after it was formed in the Big Bang. He had spoken about the experiment at the American Association for the Advancement of Science annual meeting.

Back in November, ALICE announced its latest results about what matter looked like in that primordial form.

The scientists have come to their current understanding of this early matter by heating particles up to some 4 trillion degrees, perhaps the highest temperature ever achieved in a laboratory setting, but not as hot as it will get eventually for this experiment, Schutz said. This is so hot - about 200,000 times hotter than the core of the sun - that it doesn't really matter if you're talking about Celsius or Fahrenheit anymore, Schutz said.
See the rest HERE